September 2019 Events
History Mystery Tour at Fairmount and Riverside Cemeteries - Begin Sept. 27th
Sep 27, 2019 07:00 PM to Sep 27, 2019 09:30 PM
Please visit www.fairmountheritagefoundation.org for complete listing of dates and times available!
Join our tour guide for a stroll through Denver's most prestigious cemetery. Our evening begins at the Ivy Chapel and slowly moves through the cemetery in the dark led only by the flashlights of your tour guide and his trust assistant. Bring your own if you must but our way is much for interesting! BUT REMEMBER A CEMETERY IN THE DARK IS NOT FOR THE FAINT OF HEART!
During our evening together you will meet some of the famous and infamous who call Fairmount their final home.
Please dress for the weather and wear good walking shoes.
$30 FOR Fairmount Heritage Foundation members, $35 for non members
for tickets: https://www.eventbrite.com/e/2019-history-mystery-events-begin-this-evening-at-fairmount-cemetery-tickets-53410794123
The Foundation is the non profit arm of Fairmount and Riverside Cemeteries. We are a self supporting 501-c3 non profit.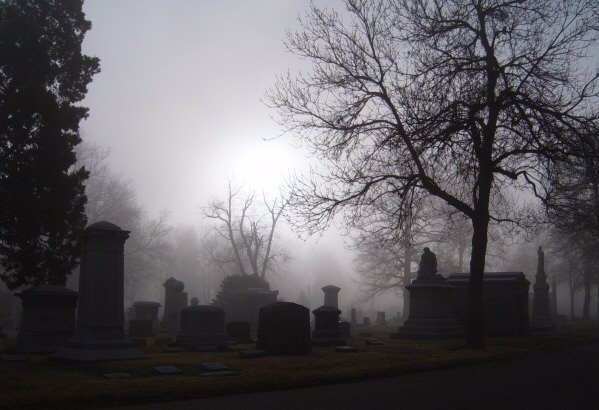 October 2019 Events
Timeless Talks by Fairmount with Jane Barton
Oct 17, 2019 09:00 AM to Oct 17, 2019 11:30 AM
Share Your Story Creating a Priceless Legacy
by Jane W. Barton, MTS, MASM, CSA AARP Local Caregiving Expert Author of Caregiving for the GENIUS
Please join us for a lovely breakfast and lively discussion about how (or if!) you'll be remembered after you die.
We'll consider:
• How stories serve to enrich, inform, and enhance life
• The story of your life
• The options for creating and sharing a priceless legacy

St. Andrew's Village 13801 East Yale Ave. | Aurora, CO. | 80014 Breakfast will be served beginning at 9:00 AM.
Register by Oct. 14, 2019 to reserve your seat: CardinaLife@msn.com